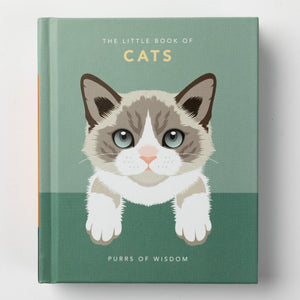 Purrs of Wisdom
The Little Book Of Cats
Regular price
$15.00
$0.00
Unit price
per
Tax included.
Shipping
calculated at checkout.
Fun fact :  Research has shown that a purring cat on your knee - or quite possibly lying across your computer keyboard! is the perfect antidote to stress.
Comforting, cuddly, cute ... what could be better than the presence of a fabulous feline fur-ball? It's no wonder that these superior beings have inspired many a bon mot or wise insight over the decades. Packed full of wonderful quotes as well as fascinating snippets of information, this little book is the purr-fect gift for any cat lover.
Time spent with cats is never wasted.
---